Flanders Veterinary Clinic
Flanders Veterinary Clinic was established in 1994 by owner and practitioner Nicholas L. Minervini, DVM. With its origins as a local house call practice, concentrating primarily in the care of small animals (cats, dogs, ferrets and pocket pets). Flanders Veterinary Clinic initially opened its doors in a store front in the Village Mall on Route 206. From its inception Dr. Minervini's primary focus was to provide his patients with high quality, compassionate veterinary care while educating his clients with the knowledge that would enable them to be the best pet owners possible. Unable to accommodate its growing clientele, Flanders Veterinary Clinic was relocated to 270 Route 206 in Bartley Square in October of 2005. Dr. Minervini continues to practice at this location with his four associates, Dr. Kim A. Slade, DVM, Dr. Jesse Gasparro DVM, Dr. Selena Davis DVM and Aleda Cheng DVM CVA. Flanders Veterinary Clinic is a state of the art facility providing full medical, dental and surgical services. An in-house laboratory, digital radiology center and the option to have ultrasonography performed on the premises allow doctors to perform diagnostic testing quickly and efficiently. The convenience of an in house pharmacy and fully stocked prescription diets coupled with a pleasant, accommodating and knowledgeable staff makes Flanders Veterinary Clinic the optimal choice for your pet's health care needs. Please contact us today to learn more about Flanders Veterinary Clinic.


Our Mission
The doctors and staff of Flanders Veterinary Clinic are dedicated to striving to enrich the human animal bond through quality, compassionate veterinary care while educating clients to help them become the best pet owners they can be.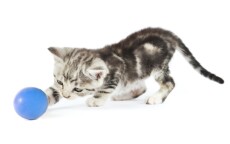 270 US Rt 206 South Suite 301

Flanders

,

NJ

07836

Phone: (973) 927-4948
Fax: (973) 927-7240
Mon-Thu: 9:00am - 7:00pm
Fri: 9:00am - 5:00pm
Sat: 9:00am - 3:00pm
Sun: Closed